Bestel3D.nl provides professional products and services in the Geographic Information System area.
We focus primarilly on 3D height data, aerial images and related products and services such as addresses. Data is being prepared and delivered from our office in Delft.
More information about Bestel3D.nl:
Read more about our company and our focus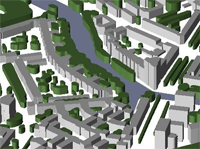 Curious on what we can do for you?
Reda our section with example projects.